Self Service • Pet Washes
Don't see what you're looking for? Click the bell on the right to signup for new product alerts.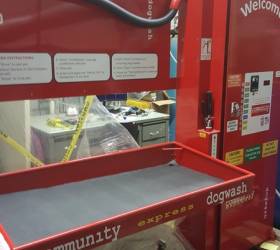 All Paws Automatic Petwash - UNK - 2016
Posted: 06/07/2019
$7,704 OBO PRICE REDUCED BY 2K
Product # 1714
Options: Oat Shampoo, Tearless Shampoo, Conditioner, Flea/Ticket, Deordizer, Rinse, and Dry
includes initial set up dog wash soaps
includes "dog wash open" banner
paid almost $20,000, must sell
Brand new. Never been used.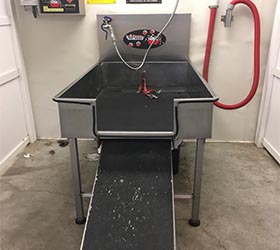 National Pride - Dog Wash
Posted: 01/18/2019
$4,200
Product # 1578
4 yrs. old
Removed from a remote location due to a lease not being renewed
Stainless Steel Tub, Ramp, Control Panel, Dryer w/ Heat Control, Pet Safety strap, Spray Wand, Water Pressure Reducing Valve and Strainer.
7 Guage Stainless meter box w/ Bill Acceptor, coin acceptor, LED7 display timer, 10 position rotary switch, medeco plug locks.
E-Port Credit Card acceptors
Great Working Condition
SIGN UP FOR ALERTS