Tunnels • Peco
Don't see what you're looking for? Click the bell on the right to signup for new product alerts.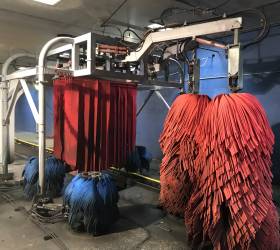 Peco - Z-Line - 2016
Posted: 05/08/2019
$30,000 OBO
Product # 1958
1 - Peco Mitter Wrap Combo 4B/RO Z-Line
1 - Peco Van Side Washer Z-Line
2 - Peco 28" Side Washer Z-Line
All Equipment was removed at approximately 1 1/2 years old and about 40,000 cars.
Everything was working when removed and placed in storage. This is an open bid offer ending 5/31/19. You can also send emails with any additional questions.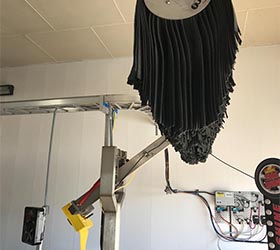 Peco - tw800s - 2016
Posted: 04/23/2019
$9,420
Product # PCPN
Mfg. 2016
Tw800s top buff & shine stainless steel
E DRIVE top dryer, upgraded drying material.
upgrade drying material(grey)0pe163
VMP-1/460 VFD MOTOR PANEL 1HP 460V 60HZ(top dryer)
Ready to ship!!
SIGN UP FOR ALERTS