Automatics • Magic Wand
Don't see what you're looking for? Click the bell on the right to signup for new product alerts.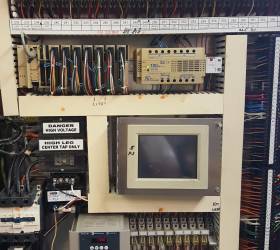 Magic Wand Nexus - Nexus - 2000
Posted: 08/11/2022
$2,400 Can accept offers
Product # 3803
Machine can be used for replacement or parts. Removal and shipping will be buyer's responsibility.
The Display screen does not work. Does not include pump station, 3535 cat pump and motor. Manufacturing year unknown.
Machine needs to go ASAP. Can take reasonable offers. Can also sale pump station etc. at additional cost.
SIGN UP FOR ALERTS