Tunnels • Ryko
Don't see what you're looking for? Click the bell on the right to signup for new product alerts.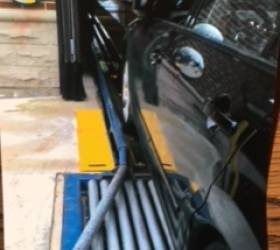 Ryko - 90' ROcket Coveyor tunnel system (FULL) - 2010
Posted: 04/01/2020
$119,999 PRICE REDUCED by $25K
Product # 1554
Complete list of what's included is provided in the pictures.
In use for only 5 years. Opened July 2010 and Closed May 2015
Offering financing options as well: $100k down payment, then 12 month payments for the remaining $49,000; please let us know if you are interested in this when contacting us about this listing
Pay Station included and in working order
Packed and ready to go!!! Free Delivery up to 50 Miles from the Elmhurst Location
Customer pick-up is also an option!
SIGN UP FOR ALERTS